This is a complementary manicure-kit, it does not include a curing unit.
The following items are included:
4 x Hybrid Nail Polish (6ml) by EM Nail 
Choose your colours from the chart below. You can leave the chosen numbers at the end of your order.
EM Nail Base & Finish Hybrid Nail Polish (5ml) 
We recommend using our Base &  Finish Nail Polish at the beginning and at the end of every manicure.
Nail File (curved or straight)
Buffer
Manicure Stick
Cleaner 100ml
Nail Polish Remover/Aceton 100ml
Primer 6ml
Nail oil 6ml
250 pcs. Lint-free wipes 
Click on the image to zoom in.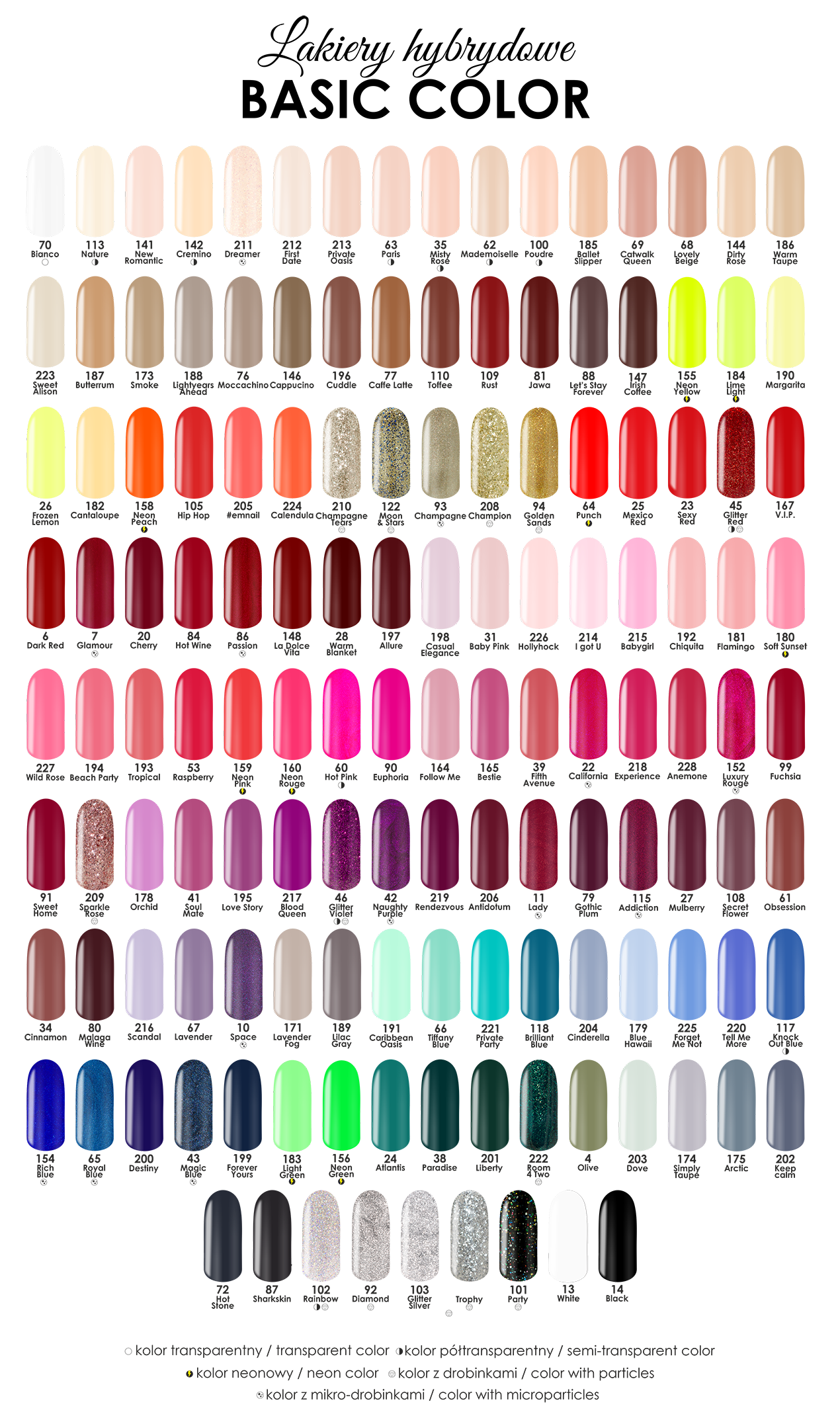 Gwarancja EMPIK (bez)
Gwarancja EMPIK (bez)