The following items are included:
10 x Hybrid Nail Polish (6ml) by EM Nail 
Choose your colours from the chart below. You can leave the chosen numbers at the end of your order.
We recommend using our Base &  Finish Nail Polish at the beginning and at the end of every manicure.
Cleaner 100ml
Nail Polish Remover/Aceton 100ml
Primer 6ml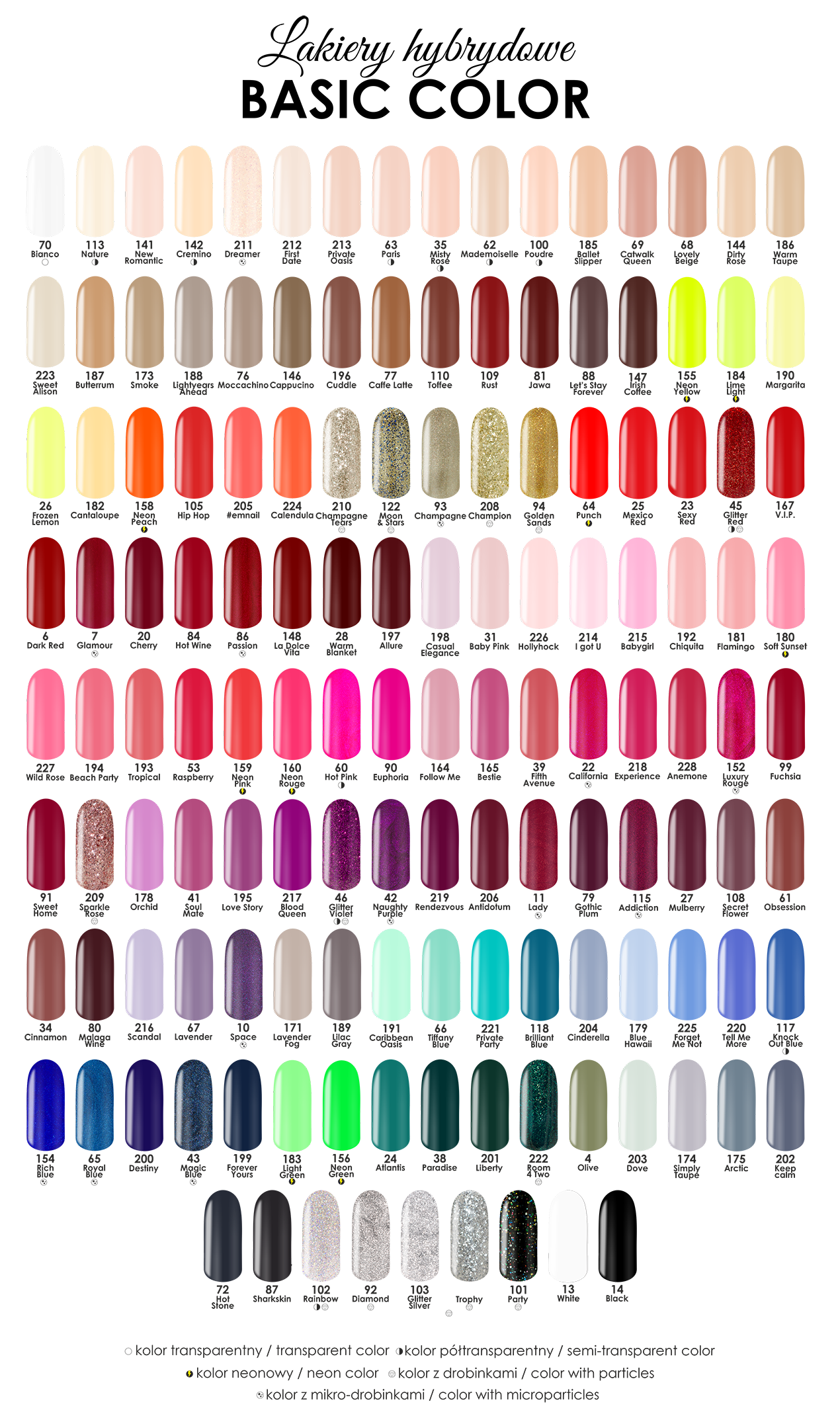 Gwarancja EMPIK (bez)
Gwarancja EMPIK (bez)