The following items are included:
1x Poly Nail Hard Gel UV/LED 30 ml  (Choose your color from the chart below. You can leave the chosen color at the end of your order.)
1x Gel Polish 6 ml Calendula ( GRATIS)
1x Primer 6 ml (GRATIS)
 Dual System Poly Gel Forms 100 pcs.
Gel Brush No. 8
Liquid Glass
Cellulose Swabs - 50 pcs.
Buffer
Cuticle Pusher
Sanding file curve
Sanding file straight
Cleaner 100 ml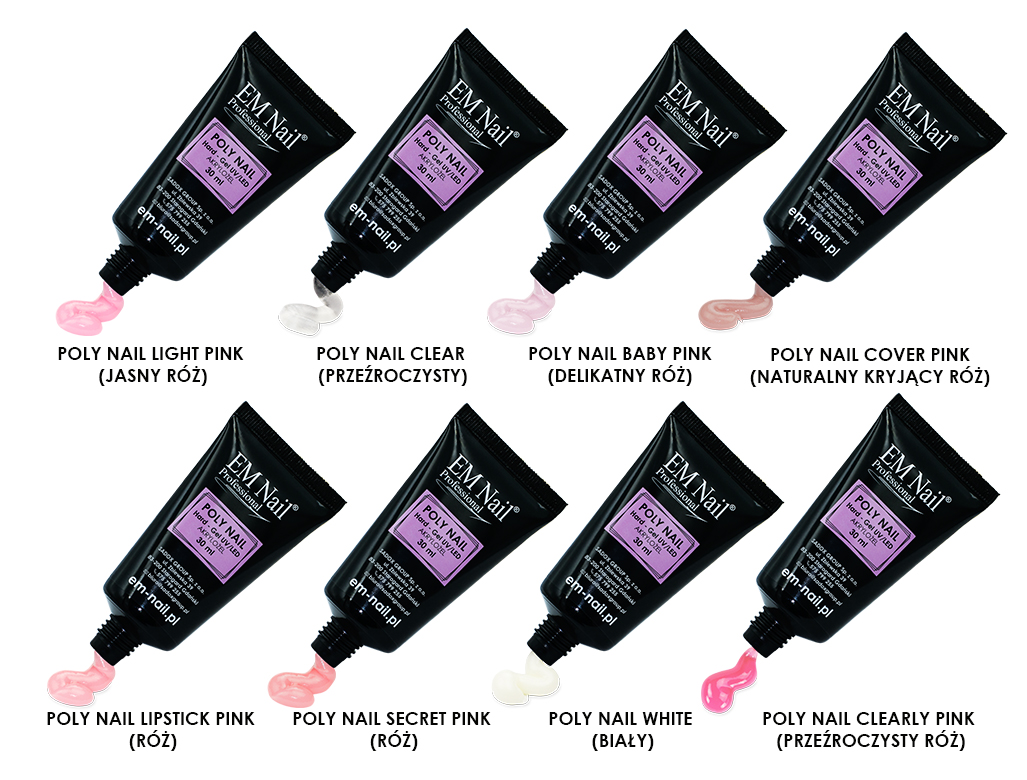 Gwarancja EMPIK (bez)
Gwarancja EMPIK (bez)