The following items are included:
 LED PREMIUM 54W Lamp
2x Gel Polish 6 ml EM Nail EASY - (Choose your colours from the chart below. You can leave the chosen numbers at the end of your order.)
Sanding file curve
Sanding file straight
Buffer
Orange wood sticks - 2 pcs.
Cleaner 100 ml
Aceton 100 ml
Primer 6 ml
Cellulose Swabs - 50 pcs.
For Free:
Nail Art jar 2pcs.
Nail Sticker
3D Ornaments
Nail Art Hologram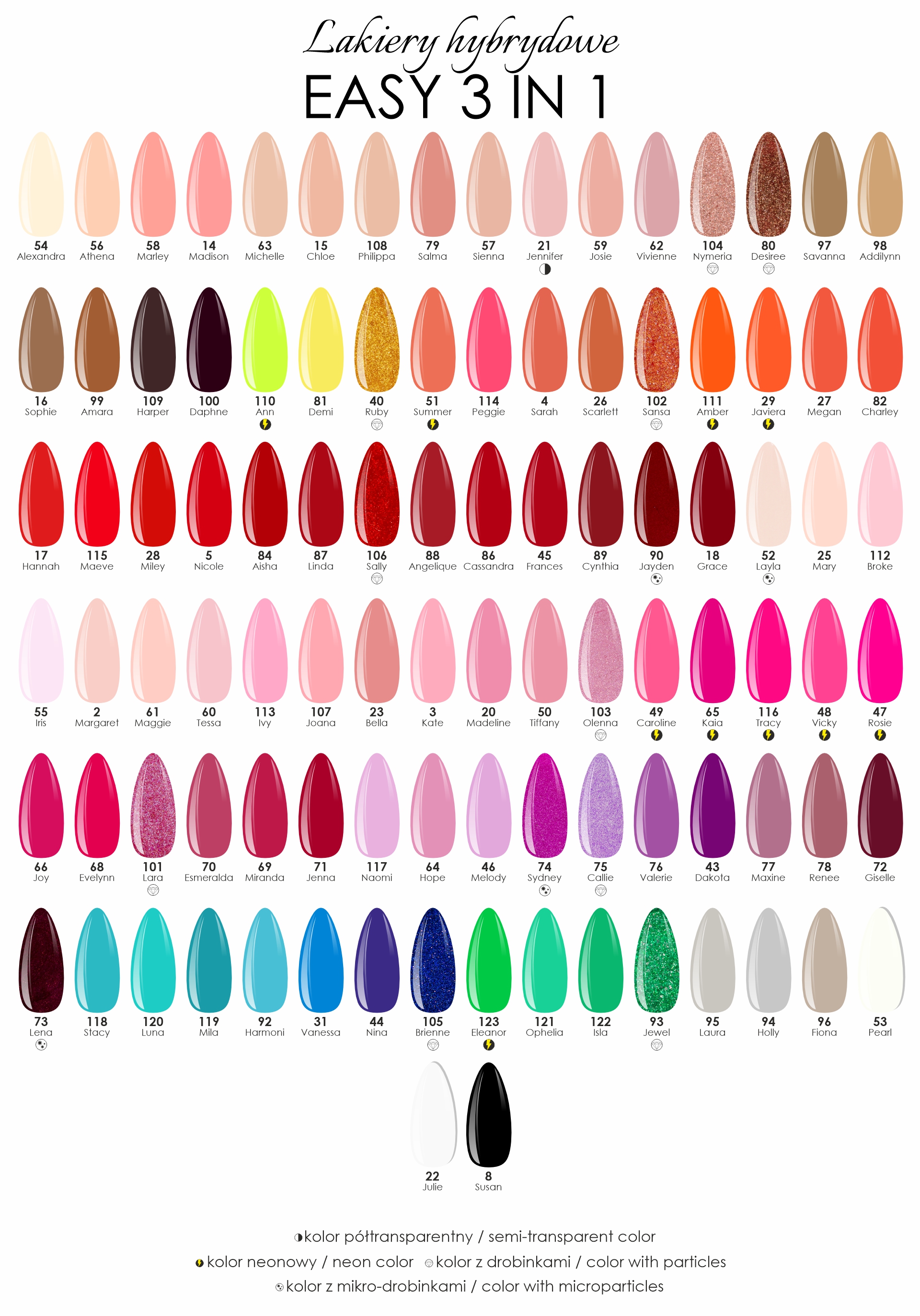 Gwarancja EMPIK (bez)
Gwarancja EMPIK (bez)