(Choose your colours from the chart below. You can leave the chosen numbers at the end of your order.)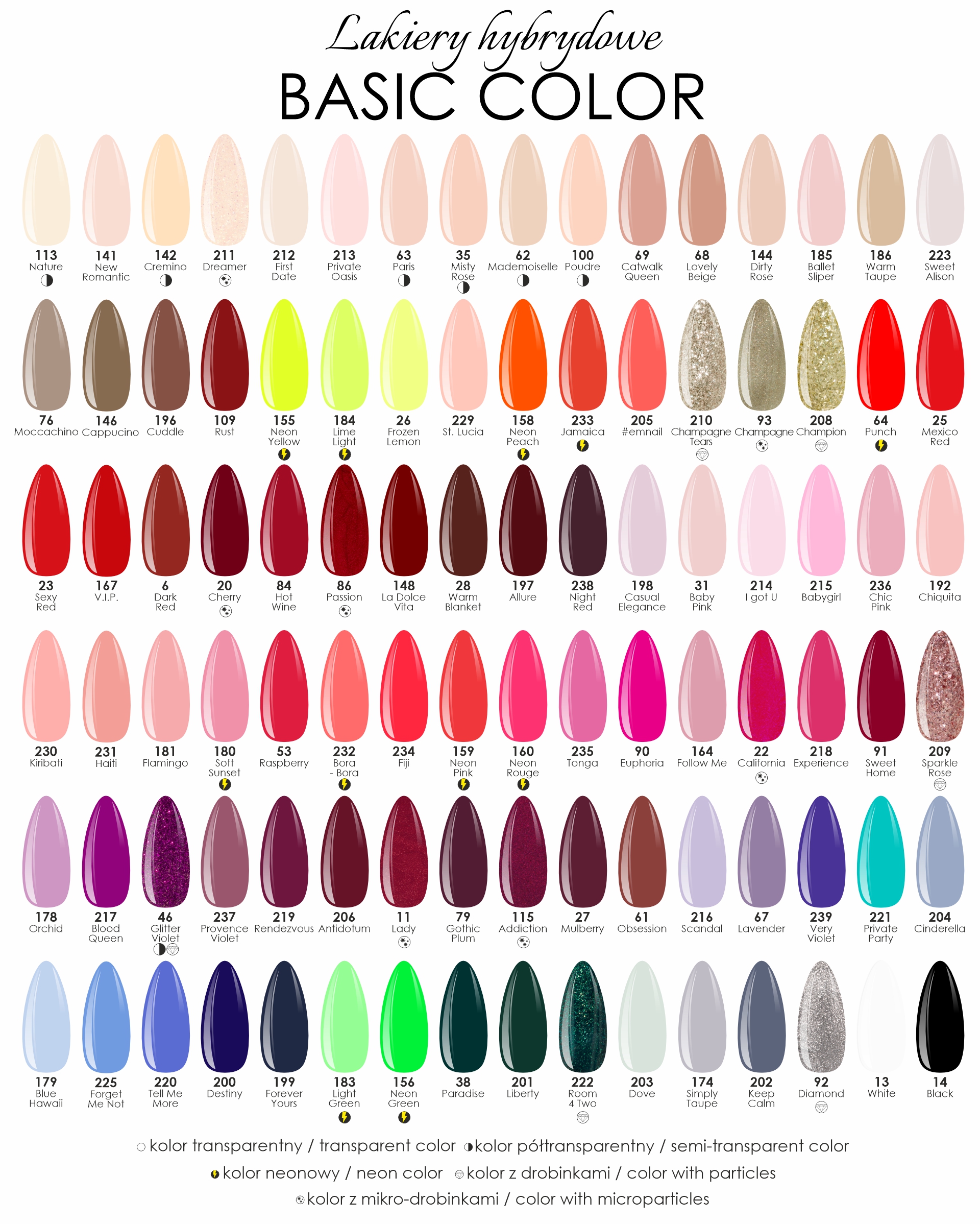 The innovative formula of EM NAIL hybrid varnishes makes them perfectly covering and maximally durable. Thanks to our varnishes, you can enjoy beautiful, well-groomed nails without fear and forget about chipping for a long time.
Varnishes should be cured for 30 seconds in the LED lamp and 2 minutes in the UV lamp. In the case of a more demanding tile, we recommend using Primer, which will increase the adhesion and durability of the hybrids. We recommend Acetone or Remover with lanolin that nourishes the nails. After soaking, remove the remains of the varnish with a stick or hoof.
EM NAIL hybrid nail polishes are the definition of quality, ease of application, wearing comfort, durability and beauty in a wide range of unique colors. Try it and fall in love with perfect nails today!
The actual colors of the varnishes may slightly differ from those shown. It is dependent on monitor settings and color distortion created during shooting.
Gwarancja EMPIK (bez)
Gwarancja EMPIK (bez)